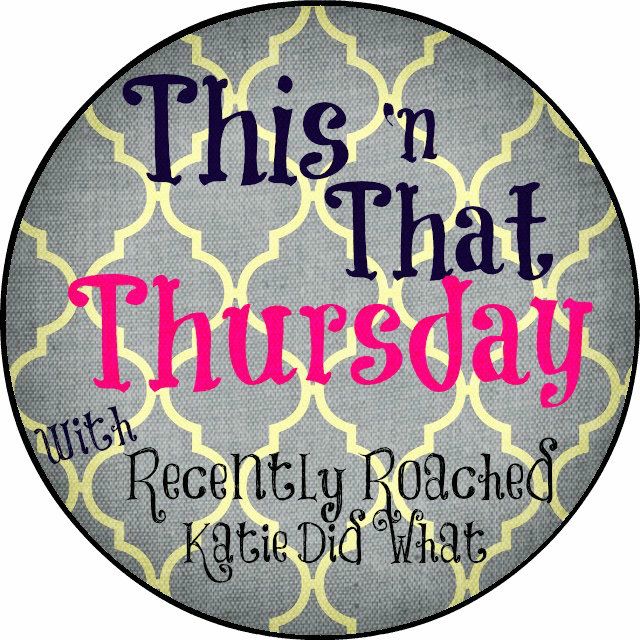 Happy Valentine's Day! Whether you have a significant other or not, I hope you take some time love on yourself. You are so special and you deserve to be happy!
Today I'm linking up with Jena and Katie for This 'n That Thursday!
This
is
Sarah
holding our Chuy's margs. Isn't she adorable? Not only is she adorable, but she's
the best
.
Seriously.
This
date was titled
Hormones and Happy Hour
. I think Sarah came up with name.
*The "hormones" part was me and the "happy" part was Sarah, but she successfully made me happy as well.
That is really bright pink. I ordered it because it was really bright pink. And the nice waiter brought us samples. And the nice waiter maybe brought us samples because they were having a contest of who could sell the most of the really bright pink thing.
This is the necklace I purchased at the Forever 21 (for $6.98) after said Hormones and Happy Hour.
Definition: retail therapy. Am I right?
Next day went to Target/Tarjay and wanted to buy everything and bought these super cutie fringe boots that were on clearance ($25)! I've had my eye on boots like this for awhile. Woooooo!
Ok, I maybe had a rough first half of the week and went shopping two days in a row. BUT, here's to knowing
that
God has a plan and trusting
that
life
will go according to higher plans.
Because my plans just stink.