I didn't really have any ideas for a blog post today, but then I stumbled across
Helene's
link-up and it really spoke to me!
"Come link up and tell everyone: What songs define you?"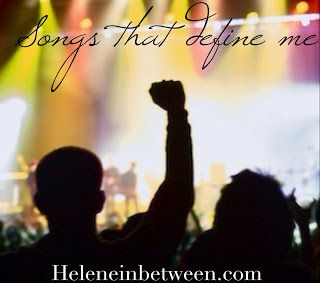 As a career musician, I jumped out of my seat, did a little fist pump (perfectly shown above), and thought to myself "YUUUUUUUUS!" I can do this! This is totally me! Oh my gosh, how do I ever choose?!
I've devoted more than half of my life to studying music, classical music in particular, but I can tell you in full honesty than nothing touches my heart or life more than music that worships the Lord.
Matt Maher is one of my favorite artists of late. The words, the music....its simplicity and accuracy just speaks to my soul and always perfectly ushers me into a worshipful place in my heart!
Shall we go ahead and just make this a Jesus post? I think I might :)
Christy Nockles...seriously, get it girl! This song is a simple meditation of worship....and to me it defines my life in that no matter what I do (ahem, moving to England, studying the flute, practicing my butt off, etc...) God is forming my life for his purpose and glory. Thank you, Jesus!
Now, lets go ahead and add at least a little bit of culture.... :)
Beautiful, universal, life defining? Yep. I know you've heard "How Great is Our God" but if you haven't heard the world edition....and even if you have... I absolutely promise you that it will be a blessing to your day no matter what your beliefs are :)
I'm pretty sure the list could go on and on. Yes, I love pop music and I seriously enjoy music of all genres but I would have to say in order for any sort of music to actually define me, it needs to be about the glory of the source of music itself, our Lord and Savior, Jesus Christ.